Details
Description:
The six-member crew of the International Space Station is tasked with studying a sample from Mars that may be the first proof of extra-terrestrial life, which proves more intelligent than ever expected.
Genre:
Runtime:
Release Date:
Country:
Director(s):
Writer(s):
Actors:
Ratings
Followees:
FilmGator:
IMDb:
Tomatometer:
You:
Seen By
You:
In watchlists:
Tags
Links
Lists
What Are People Watching? Updated: 7 hours ago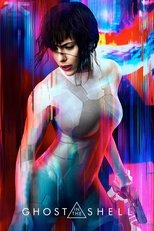 20 29
There are 2 more lists with this movie
Life Comments
Life Reviews
Watch Out
By
VungTauMantis
,
Mar 31st 06:00
Life is another entry into the "What's in outer space," genre. Although it doesn't really bring anything new to the table, it is a sleek and enjoyable thriller with a likable cast.
A six man team aboard the International Space Station discover a highly evolved life form on Mars. The species is studied at length until things take a drastic turn.
Life borrows heavily from Ridley Scott's 1979 classic, Alien. Although asking Life to duplicate the epic nature of that film is impossible, I enjoyed Life enough for a break in the week at the cinema
My rating of Life: